17/02/2020
BUSINESS DELEGATION EGYPT 2020
German-Egyptian cooperation for high-quality organic cotton
EMA and the Association of the German Down and Feather Industry (VDFI) are working together to develop a long-term project for the sustainable production of long-fibre organic cotton in order to provide sufficient fabrics for the German market according to current and future customer needs. To this end, the EMA and the VDFI led a business delegation to Egypt from 14 to 17 February 2020 to work on the implementation of a four-year project to import extra long-fibre organic cotton fabrics from Egypt to produce high-quality cotton textiles for use in the manufacture of home textiles.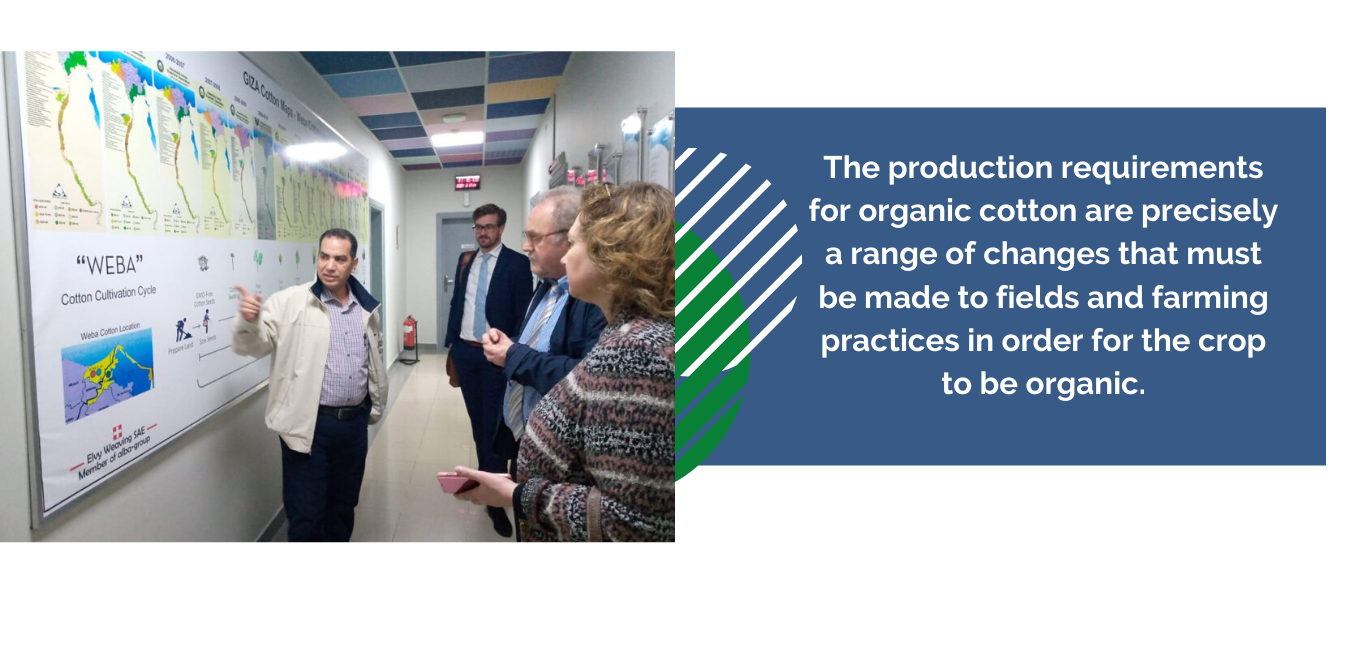 The aim of the visit was to develop the sustainable ecological production of extra long fibre organic cotton at all stages: cultivation, spinning and weaving. This enables German economic actors to explore sustainable resources and new purchasing channels with the aim of opening markets and sourcing Egyptian products.
On 16 February, the business delegation was received by Professor Mohamed Abdul Maged Abdul Aziz, Chairman of the Board and Ministerial Advisor, who is a member of the Egyptian Ministerial Committee for Cotton.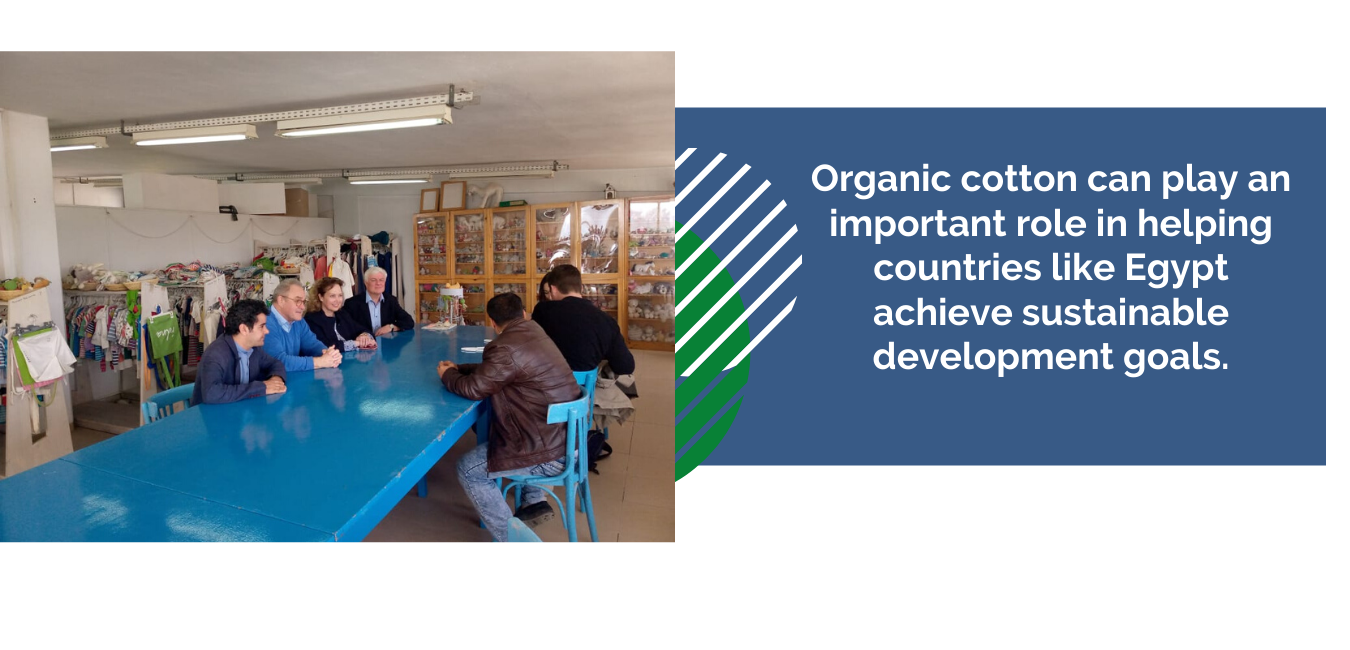 He welcomed the business delegation to the Agricultural Research Centre and expressed the importance of the visit and the relevance of its theme "Extra Long Fibre Organic Cotton" to the government's strategy and commitment to develop the long and extra long fibre organic cotton industry.
Organic cotton can play an important role in helping countries like Egypt to achieve sustainable development goals (SDGs) by building resilient communities through holistic farming systems. Among the companies involved in the development of Egyptian extra long fibre organic cotton, the trade delegation visited the Borg El Arab Free Zone on 17 February. At Elvy Weaving, which is dedicated to organic agriculture, the cotton is grown according to organic guidelines and harvested by hand, in several phases, to ensure the selection of the most mature cotton bolls.
The trade delegation was a successful first step for the participating German companies as well as Egyptian stakeholders from the private and public sectors. Further activities and partnerships are envisaged to follow.