31/01/2020
BUSINESS DELEGATION: Civil Security Services and Technologies between Germany and Morocco
The EMA, in partnership with Afrika-Verein and the German Business Center and with the support of the German Ministry of Economic Affairs and Energy (BMWi), led from 27 to 31 January 2020 a German delegation from the civil security services and technologies sector to the Kingdom of Morocco. A delegation of four German companies, leaders in their field, was able for a short period to explore the Moroccan civil security market, from Casablanca to Tangiers, via Rabat. Such an important and rapidly expanding sector, civil security in the Kingdom of Morocco is an integral part of King Mohammed VI's strategy.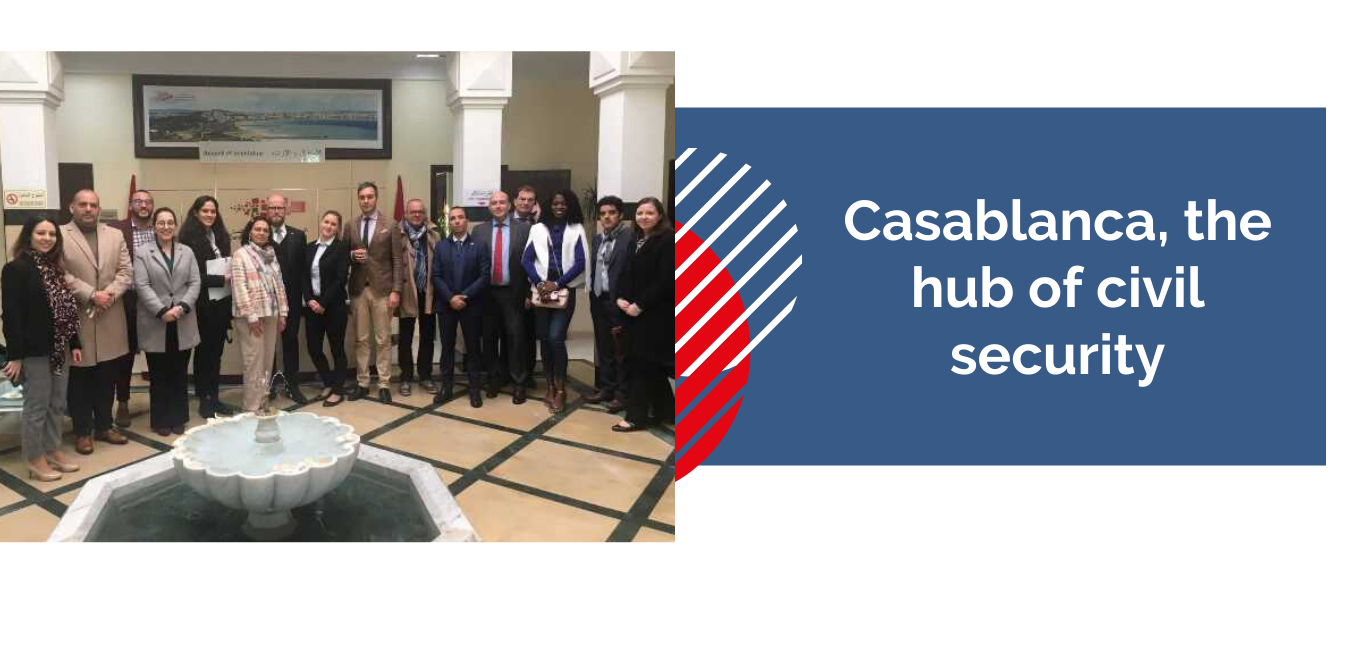 With the participation of more than 40 Moroccan public and private organizations, including the OCP Group and the National Office for Electricity and Drinking Water (ONEE), the first day of the conference was a platform for debate and exchange of experience and expertise in the field of civil security services and technologies between Moroccan and German contractors.The conference was also a platform for exchange between the German delegation on the one hand, which presented its products and services for the benefit of the Moroccan public, and the Moroccan companies on the other hand, which presented the investment process, certification, and all the specificities of the Moroccan market, through Bureau Veritas, as well as through a workshop led by Mr. Mehdi P. Meurger, expert in security and malicious acts.
Being the closest point to Europe, only 14 kilometres away, Tangier has innovative technologies for monitoring maritime traffic. The Strait of Gibraltar, a sensitive area with a high density of traffic, is under the surveillance of the Vessel Traffic Monitoring Centre. Tethys Naval, a leading German company in the design of maritime strategies, and Frequentis, a German leader in communication and information solutions, took the opportunity to present new German services and technologies for the benefit of the Centre.